In a 2019 Budget speech, Finance Minister Nirmala Sitharaman has encouraged the electric vehicle manufacturers and buyers by declaring the decrease of GST rate on EVs.
Minister Nirmala Sitharaman has declared the decrease of GST rate on EVs from 12 percent to 5 percent. Furthermore, the administration will give an extra tax break of Rs 1.5 lakh on the intrigue paid on the loans taken for the purchase of the electric vehicles.
Keeoping in view the benifit, here are the electric cars you can buy in India:
Mahindra e20 Plus
The electric four-wheeler comes with a similar 3-year and 60,000 km car and battery warranty. The price of e20 Plus is in the range of Rs 6 lakh and Rs 8 lakh. Mahindra e20 Plus comes in three variants — P2, P4, and P6.
2. Mahindra eVerito
This electric car comes in the variants of C2, C4, C6, D2, D4, and D6. The C2, C4, and C6 trims get a 13.91 kWh lithium-ion battery and have a range of 110 kms, while the D2, D4, and D6 variants make use of 18.55 kWh lithium-ion battery and have a range of 140 km.  The price starts from 9.85 lakh from lower variant and touches at Rs 10.65 lakh for D6 variant.
3. Tata Tigor EV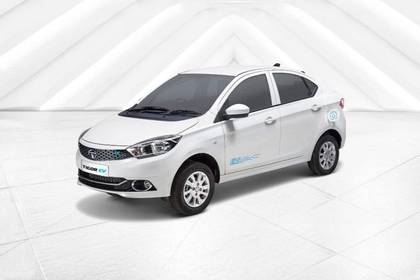 The electric four-wheeler from Tata Motors comes in two variants — XM and XT. The car gets a 16.2 kWh capacity battery and has a range of 142 kms.
Tigor EV XM is priced at Rs 9.99 lakh, Tigor EV XT costs Rs 10.09 lakh. 
Riyaz Ahmad is a tech wiz. He is passionate about science and technology. He loves to research the latest technology and smartphones. He is always up to date updated about tech. He contributes to this website all the latest information about the technology.